Endorsements, Recommendations, and Distinctions
FOR YEAR 2023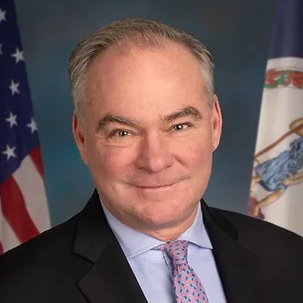 Tim Kaine
Senator
I am writing to proudly endorse Erika Ogedegbe for the Loudoun County School Board. Erika's dedication to improving our public education system aligns seamlessly with my own long-standing commitment to quality education and equal opportunities for all. With her background in education and community engagement, Erika Ogedegbe is well-equipped to advocate for policies that empower our students and educators alike. I have confidence in her ability to collaborate with diverse stakeholders and drive positive change within our school system. Loudoun County deserves a strong advocate like Erika Ogedegbe, and I wholeheartedly endorse her candidacy for the Loudoun County School Board. Let's work together to enhance the educational experience for every child in our community.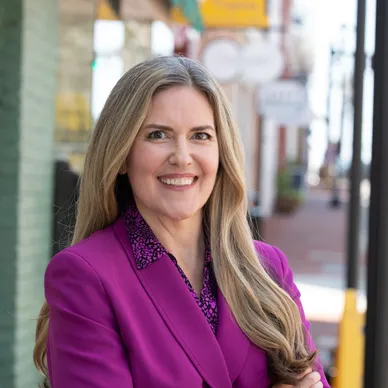 Jennifer Wexton
Congresswoman, VA CD10
Erika stepped up to lead with inclusive values in the midst of unprecedented times in 2022. She is running again this year because of her passion for public education and her belief in our community. As a proud product of public education and a parent of children who have attended Loudoun County Public Schools, I'm personally invested in our choice for School Board. I strongly believe that every American deserves a high-quality public education from their first day of pre-k to their college graduation. Erika is a Leesburg community member and LCPS mom who has been living her values through her work in higher education. I enthusiastically endorse her candidacy and am actively working alongside her to support her campaign.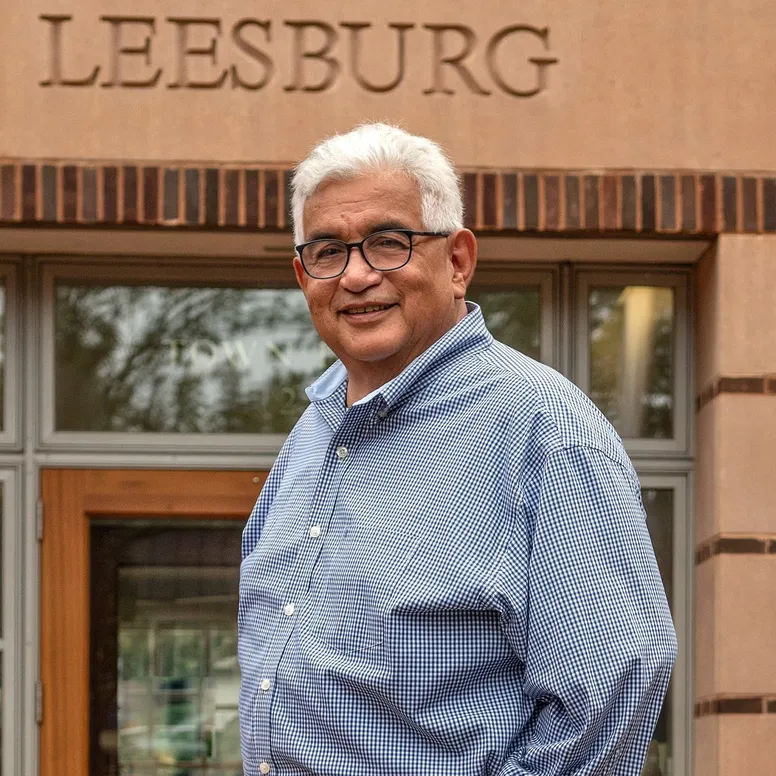 Marty Martinez
Former Vice Mayor, Leesburg
Candidate for Delegate, HD29
I proudly endorse Erika Ogedegbe for re-election to the school board. She is a long time Leesburg resident, devoted parent and advocate for public education. With a profound interest in securing the best educational experience for our children, Erika's thirty years of higher education expertise uniquely position her to collaborate effectively with parents, teachers, and LCPS administrators, steering sound decisions that benefit our community. Erika's commitment and dedication are rooted in a genuine desire to ensure the success and growth of LCPS, making her the ideal choice for re-election. I trust in her vision and capabilities to lead LCPS towards a future of excellence and inclusivity.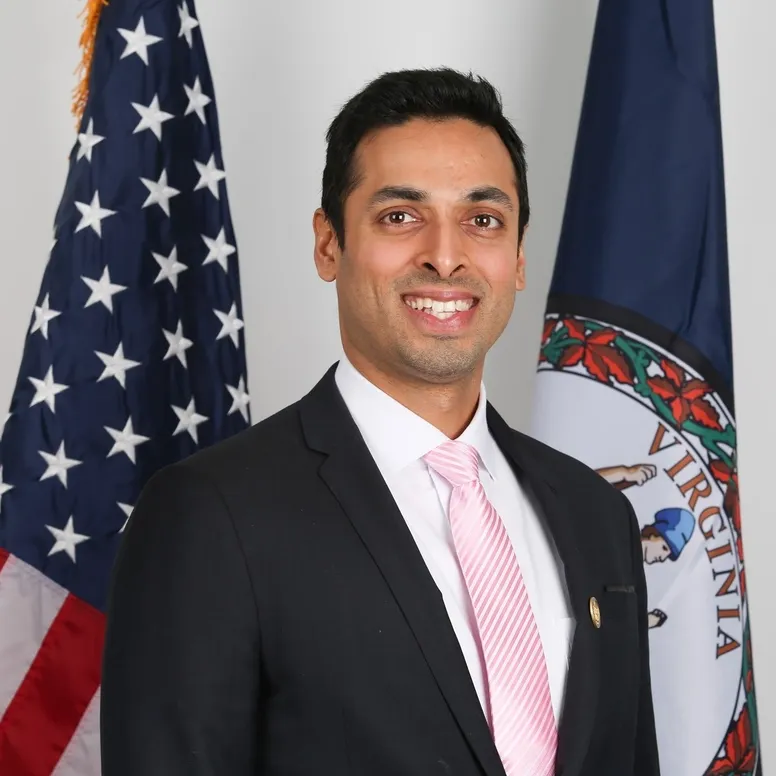 Suhas Subramanyam
Delegate
I am proud to endorse Erika Ogedegbe because her focus on collaboration and evidence-based policy-making aligns perfectly with her strong educational background and experience, and I know she will tirelessly work to ensure that every student receives the best possible education and the chance to thrive in our community.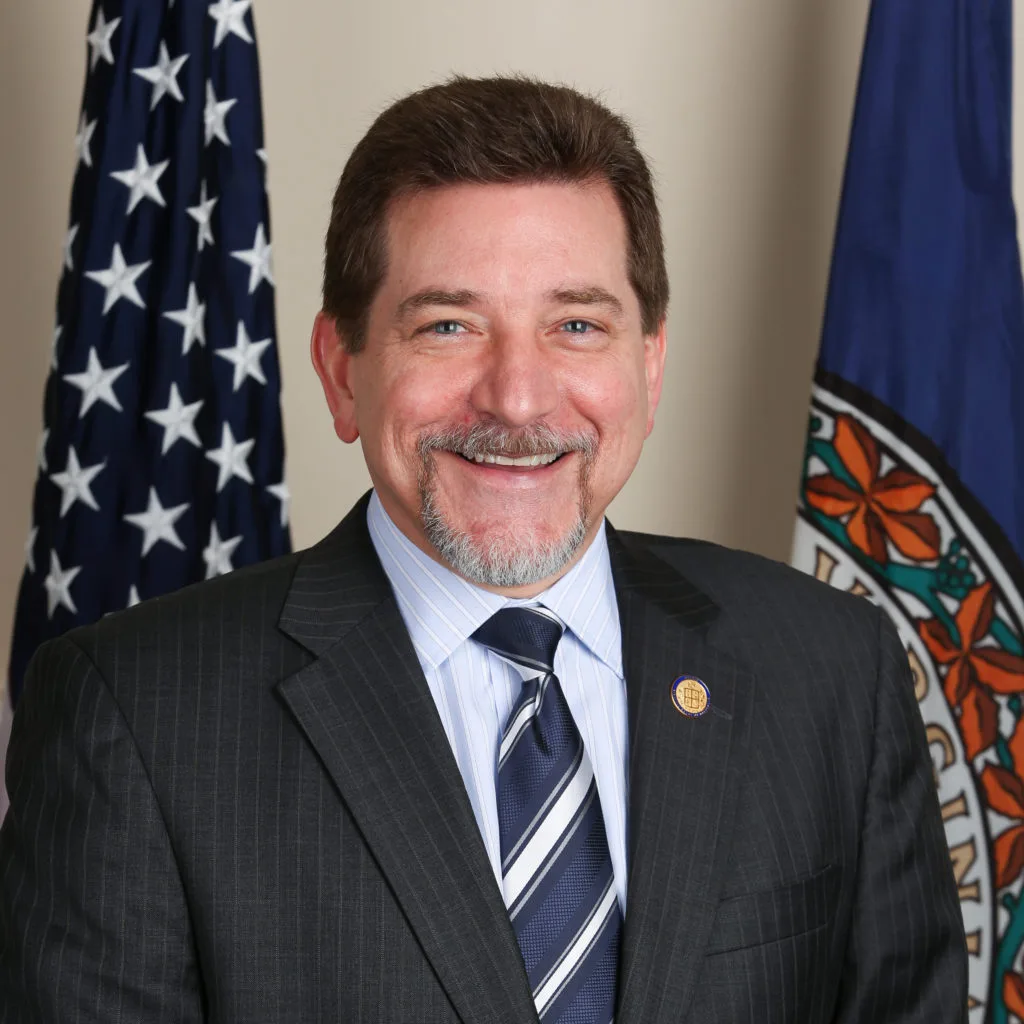 David Reid
Delegate, HD 32
It is with great enthusiasm that I endorse Erika Ogedegbe's re-election to the Loudoun County School Board! As the mother of an LCPS student and a higher ed professional, she brings the right combination of experience to drive excellence in education for all our children. Her outreach efforts with parents, students, teachers, and the community have made LCPS one of the top ranked educational systems in the Commonwealth.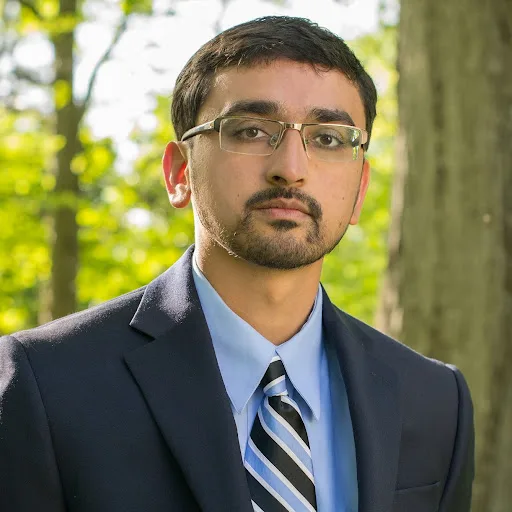 Atif Qarni
Former Virginia secretary of education
I am very excited to support Erika's campaign again this year. She is a candidate who supports public education, our children and communities and is charting a path forward focusing on real issues. Loudoun deserves representatives who will support all of our students and center responsive educational excellence. Loudoun leads the way in education and we will send a loud and clear message with this election by re-electing Erika to the Loudoun County School Board.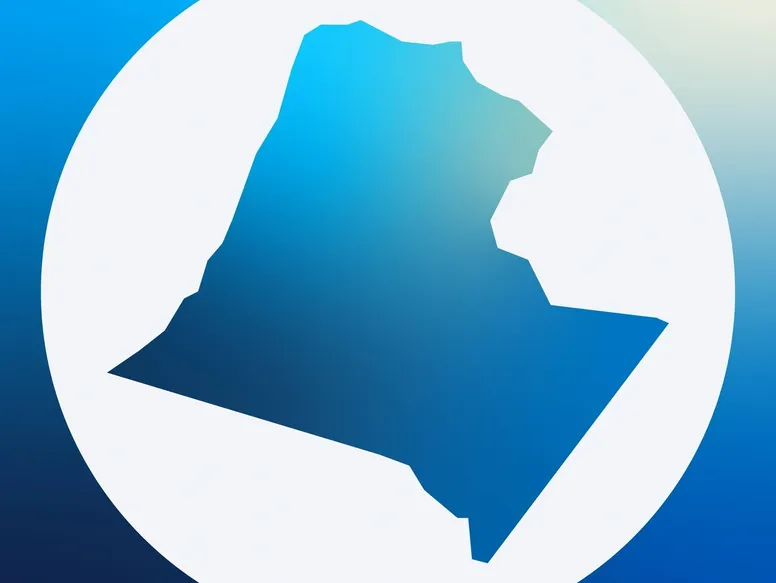 LCDC
Loudoun County Democratic Committee Endorsed Candidate
The Loudoun County Democratic Committee is proud to endorse Erika Ogedegbe. Erika is committed to ensuring that we have policies and practices in place that support public education, our teachers and staff, engagement with parents and an environment where all of our students feel welcome, seen and safe. She will bring this passion with her to the School Board and fight to guarantee that the Loudoun County Public School system continues to be one of the top school systems in the nation.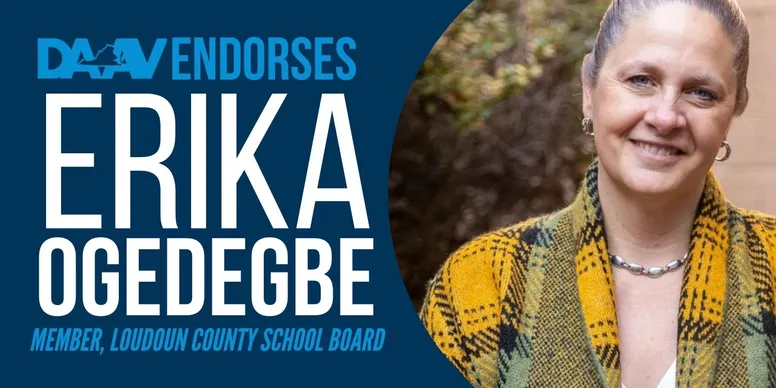 DAAV
Democratic Asian Americans of Virginia
The Democratic Asian Americans of Virginia (DAAV) are proud to endorse Erika Ogedegbe for Loudoun County School Board.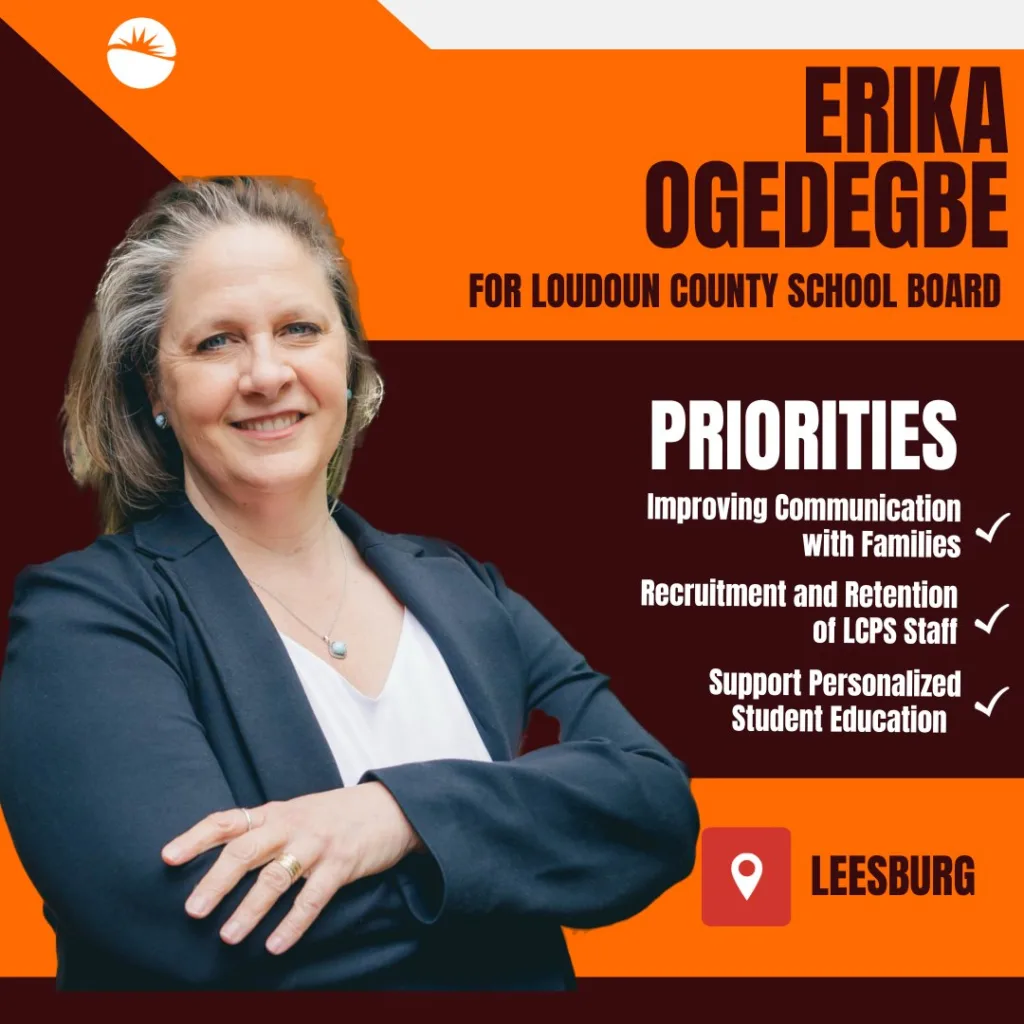 New Virginia Majority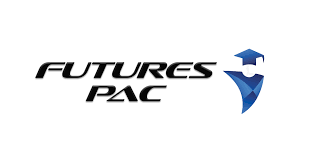 Futures PAC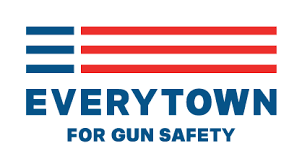 Everytown for Gun Safety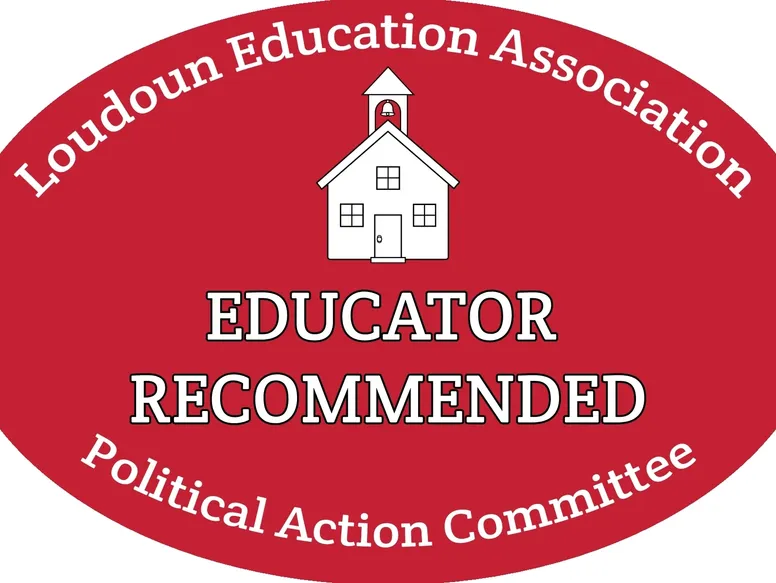 LEA Educator Recommended
Loudoun Education Association PAC
The Loudoun Education Association (LEA) PAC recommends Erika Ogedegbe for the Leesburg School Board election. Erika shares our vision and we look forward to partnering with her as we work to achieve our goals.
We believe the single most important thing that we as educators can do for education is to fight with an equal voice for policy reform and work conditions. With Erika's strong stance in support of collective bargaining, we believe that she will help us achieve that goal.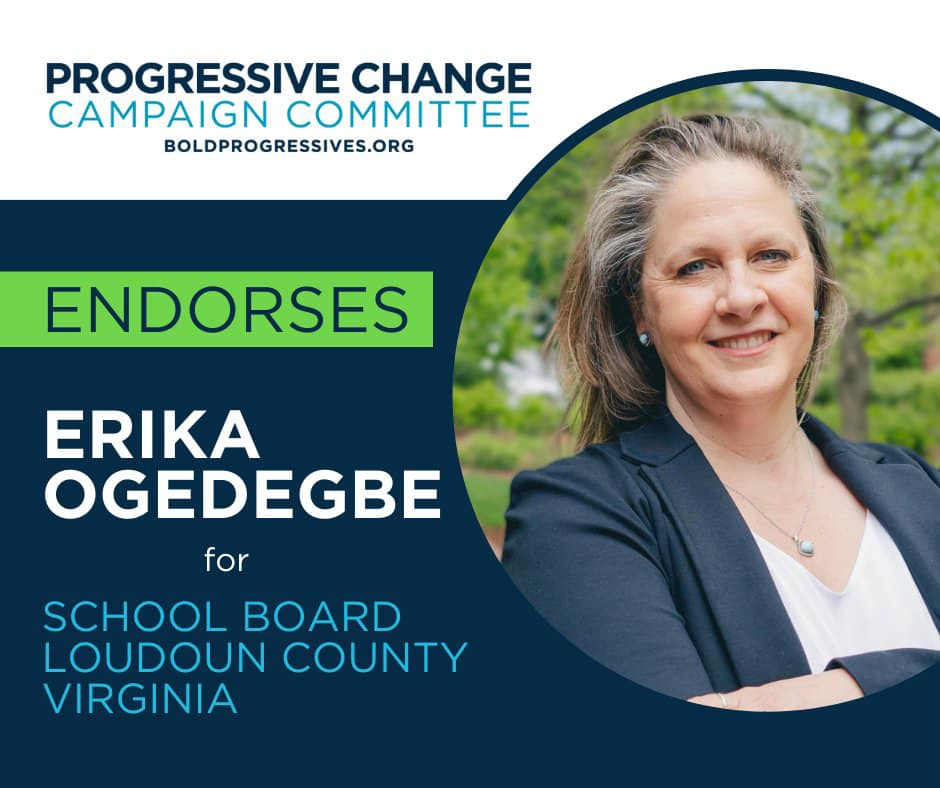 Progressive Change Campaign Committee
DISTINCTIONS
---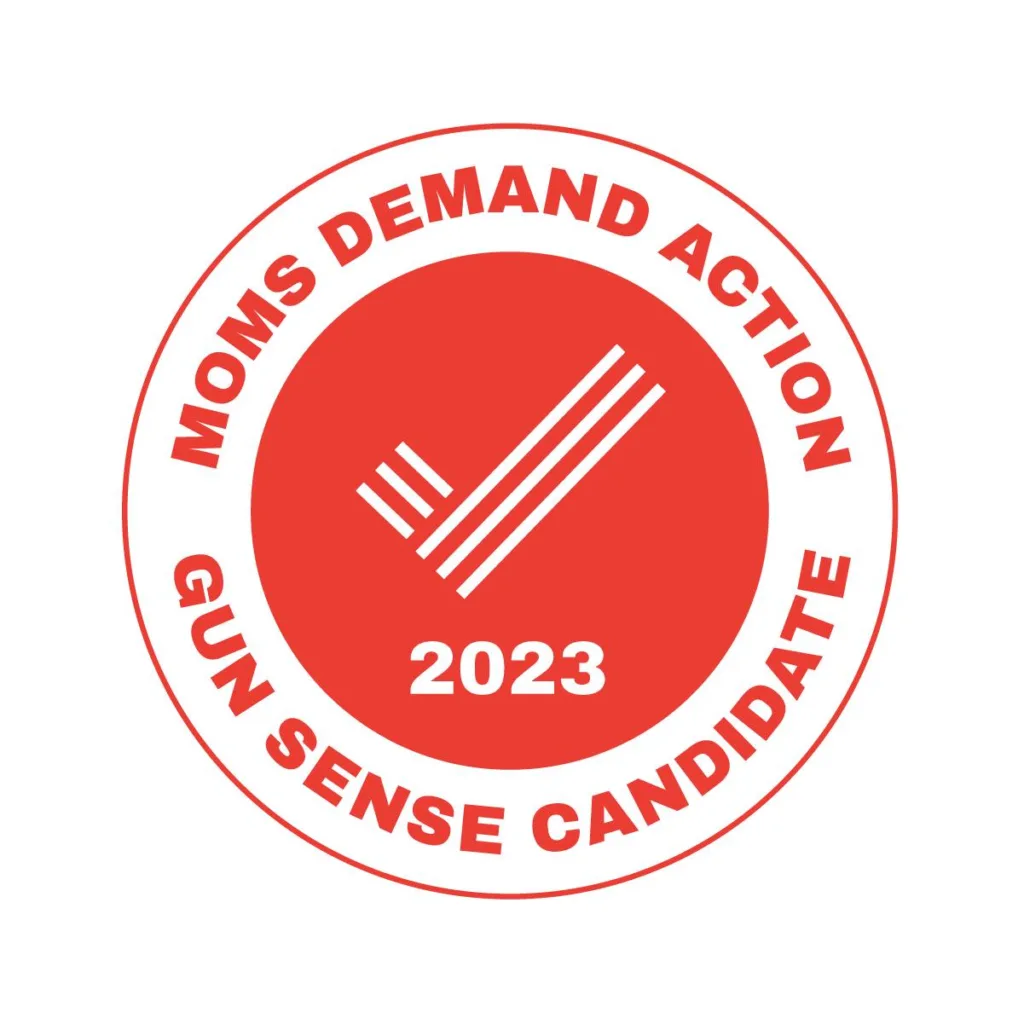 Moms Demand Action – Gun Sense Candidate